Jalen Hurts is on a Mission to Get Revenge on Nick Saban and Alabama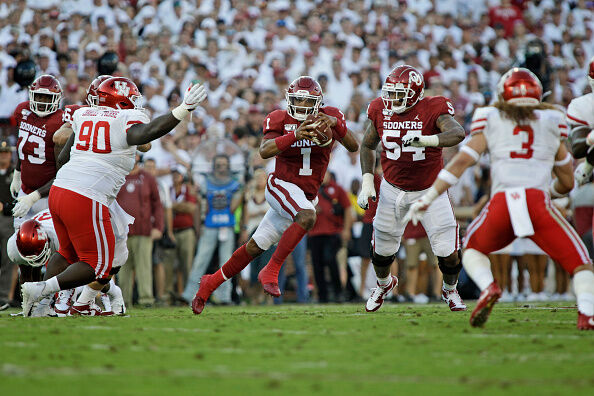 Clay Travis:

"Jalen Hurts has a massive desire to show Nick Saban that he made the wrong choice in handing the starting job to Tua Tagovailoa. If you told me we could get Hurts and Oklahoma versus Tua and Alabama, that would be an absolutely fantastic College Football Playoff game. I know some people don't like players transferring like this, but it makes college football so much more entertaining. Hurts starting at Alabama is infinitely better than watching him sit behind Tua at Alabama as the backup."

(Full Audio at Bottom of Page)
Listen to Clay Travis explain why he thinks the NCAA's new transfer rule in college football is helping pump a new level of adrenaline in the sport, as former five-star recruits at big-time programs who are disgruntled have started testing the capabilities of the improved transfer portal.
New Oklahoma Sooners quarterback Jalen Hurts was a graduate transfer from Alabama who has electrified an Oklahoma program that didn't have to suffer any setbacks from the loss of Kyler Murray.
In Hurts' first start with the Sooners, he accounted for 508 yards of offense and six touchdowns in a Heisman hyping debut.
Check out the audio below as Travis details why Hurts is motivated to get back at Nick Saban and the Alabama Crimson Tide for benching him in favor of then-redshirt freshman Tua Tagovailoa, and why an Alabama vs. Oklahoma storyline in a potential CFB Playoff game could be one of the juiciest narratives of the season.

Outkick the Coverage with Clay Travis
Want to know more about Outkick the Coverage with Clay Travis? Check out Premiere Networks!
Read more