Clay Travis Ranks His Top 10 College Football Teams After Week 8 (Oct. 21)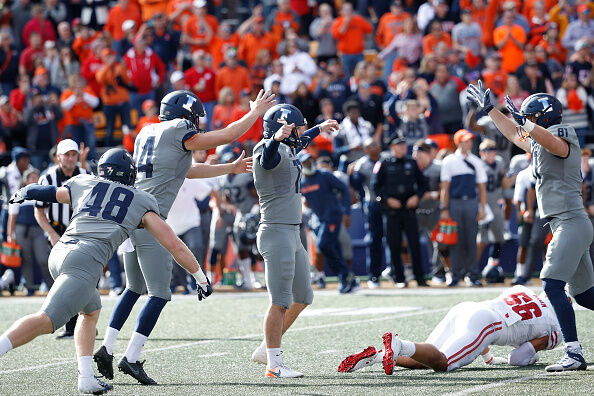 Listen to Clay Travis discuss Week 8 in college football, as Clay updates his new rankings after Penn State's blowout/turned nail-biting win over Michigan, Wisconsin's shocking and humiliating buzzer-beating loss to 31.5 point underdog Illinois, and Alabama's Pyrrhic victory over the Tennessee Volunteers that continued their 13-game win streak in the rivalry, but also saw quarterback Tua Tagovailoa leave the game with a serious ankle injury that will require surgery.
Top Ten Teams in College Football according to Clay Travis (Full Audio at Bottom of Page)
10. Notre Dame (5-1)
9. Georgia (6-1)
8. Auburn (6-1)
7. Florida (7-1)
6. Clemson (7-0)
5. Penn State (7-0)
4. Oklahoma (7-0)
3. Alabama (7-0)
2. Ohio State (7-0)
1. LSU (7-0)
Biggest Takeaways From Week 8:
"I think Alabama is a 9-3 or 10-2 type Citrus Bowl team without Tua Tagovailoa."
"What in the world is going to happen to Jim Harbaugh now? If he loses to Ohio State for the fifth straight year in Ann Arbor he's going to be in a really tough spot and you could see him go to the NFL. He's the most overrated coach in the history of college football."
"Clemson reminds me of 2014 Florida State who won the National Championship and then got beat down in the College Football Playoffs the following year."

Outkick the Coverage with Clay Travis
Want to know more about Outkick the Coverage with Clay Travis? Check out Premiere Networks!
Read more