Why Kevin Durant, NOT LeBron James, Was the Best NBA Player of the Decade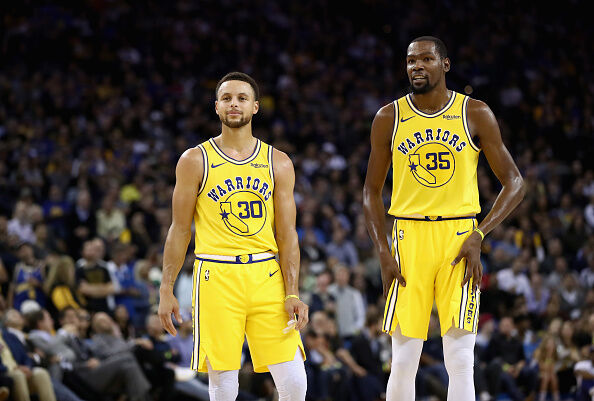 Rob Parker:

"LeBron was the biggest Finals LOSER during this decade. How important is winning?? He has had A LOT of disappointments. If you're going to get credit for winning, you have to get blame for losing too. I don't agree with him being the best player of the decade. It's Kevin Durant's decade. When I think about the player whose decade it is, why isn't it Durant's or Steph Curry's?"
Listen to Rob Parker and Chris Broussard discuss NBA.com's recent unfurling of their All-Decade Teams.
The teams, which include three teams of five players regardless of position (First Team, Second Team, Third Team), compiled the league's greatest players since 2010.
First Team: Steph Curry, LeBron James, James Harden, Kevin Durant, Kawhi Leonard.
Second Team: Chris Paul, Russell Westbrook, Carmelo Anthony, Anthony Davis, Blake Griffin.
Third Team: Dwyane Wade, Paul George, Kobe Bryant, Giannis Antetokounmpo, Lamarcus Aldridge.
Rob disagreed with Chris saying he thought LeBron was the best player of the 2010's. Parker wonders why LeBron gets to boast about being the decade's best player when he was the losingest player of the era, losing Finals series to the Mavericks, Spurs, and Warriors twice during the decade.
Check out the audio below as Rob explains why this was Kevin Durant's decade.